Plants are budding and spring is here.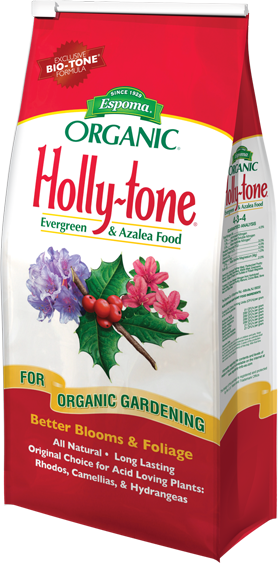 With this early warm weather and the dry fall we had last year, gardens, shrubs and lawns will benefit from a heavy spring spreading of fertilizer. Use a good organic fertilizer like Holly Tone Organic Fertilizer (available at Eisele's Garden Center, of course). Unlike most fertilizers for established plants and tree,  you don't have to mix this fertilizer into the surface soil.
Since it's been a wet spring, there's no need to drag out the water hoses.
We didn't get a lot of snow this winter, but plenty of rain. Nature helped us replenish our reservoirs. They are practically full so we can hopefully count on plenty of water throughout the growing season with no watering restrictions. In fact the state Department of Environmental Protection to officially lift the drought warning Wednesday that had been in place in 12 counties since October. (Details at nj.com/weather/index.ssf/2017/04/drought_warning_lifted_in_12_nj_counties_still_act.html)
You probably won't need to water in North Jersey until June.Don't overwater as it's unhealthy for the plant. Watering when your plants aren't dry often does more harm than good as it creates a shallow root system. The exception to not watering, of course, is when you plant a tree or shrub.
And speaking of planting:
All brand new fresh flowers, shrubs and trees at Eisele's. Come on in because
Spring is here and it's time to plant